Us What do we do?
What people love.
We develop flavors and fragrances that win over the most demanding customers. We have in-depth knowledge of Latin American tastes and study market trends to develop customized creations to meet each client's needs. Our proximity and production capacity enable us to meet each need in record time.
WATCH CORPORATE VIDEO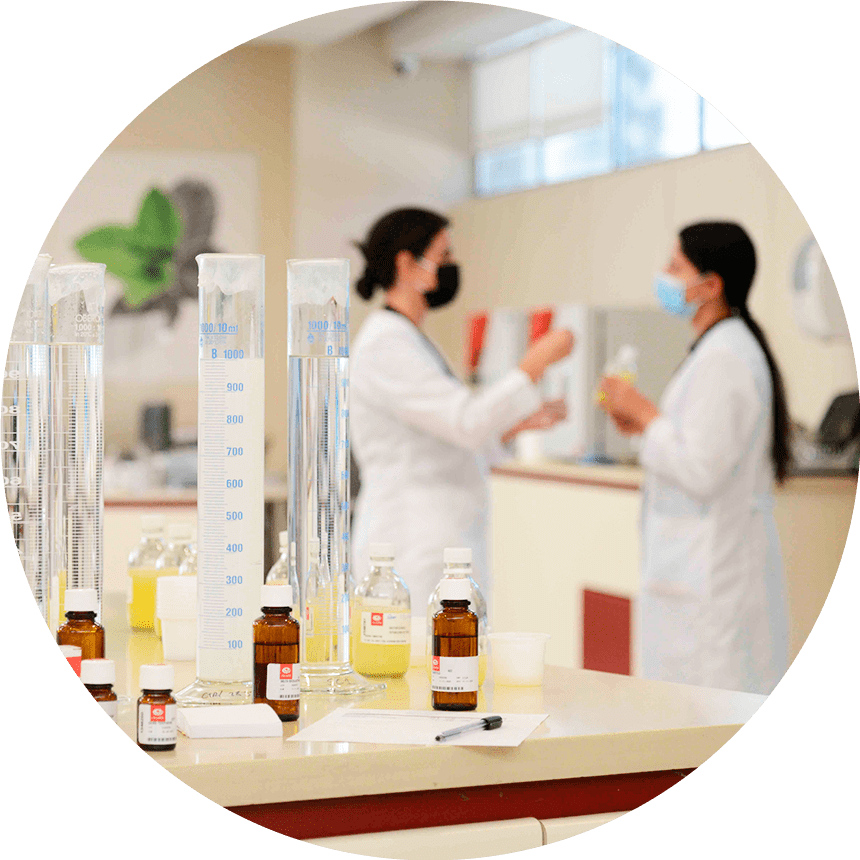 How do we do it?
With the best team.
We are an established, multidisciplinary group of people who are highly motivated and passionate about what we do. All our efforts are focused on guaranteeing the satisfaction of each client by delivering a quality product that is stable over time.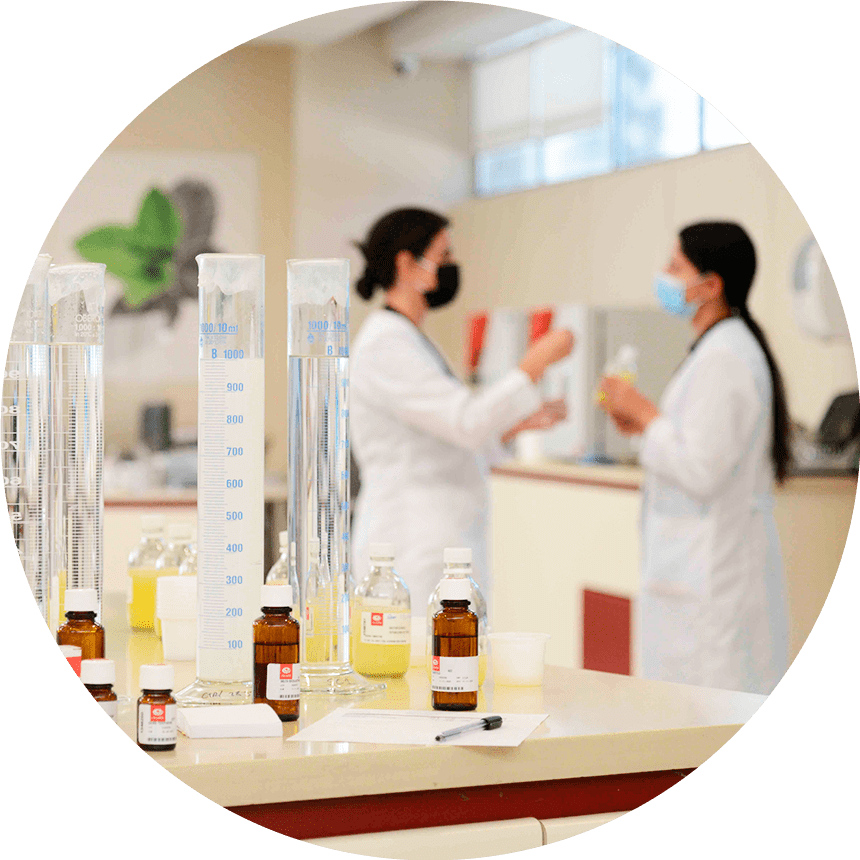 For whom do we do it?
For Latin America and the world.
While most of our experience and leadership is in the Latin American market, we constantly monitor global trends and study preferences and behaviors on all the continents. This has enriched our knowledge, enabling us to successfully deliver flavors and fragrances to the world's most demanding markets.
How long have we been doing it?
Since 1939 and even before earlier…
After its founding in Chile in 1939, Cramer expanded throughout the country, then beyond the borders to lead the Latin American market. However, a business tradition that dates back to late XIX Century Germany precedes our story. That vast experience gives us an irrefutable advantage in understanding each market and how it changes and evolves in order to create and develop products that are always cutting edge.
Work with Us
Our employees are people whose principles are based on respect, ethics, honesty, responsibility, commitment, effort, dedication to the job and continuous improvement. They demonstrate flexibility to learn, adapt to different obligations, take on new challenges and have long-term development potential at the company.
If you would like to be a part of our team, send your résumé to: postulaciones@cramer.cl or contact us via the form below.